Introduction
The unit offers a number of engaging reading, listening, and speaking activities.
Learners build on these activities to create their own comic strips about a famous person or a superhero.
The unit—which I created—shows learners how illustrators and authors present their creative ideas through comics. The broad areas of language learning include career planning, entrepreneurship and media literacy.
The teaching unit encourages learners to:
use information
exercise critical judgement
be creative adopt effective work methods
use information and communication Technologies
cooperate with other learners, and
communicate appropriately.
The materials include the following three components:
40-page teacher guide explaining how to use the unit, including suggested answers for activities end tasks.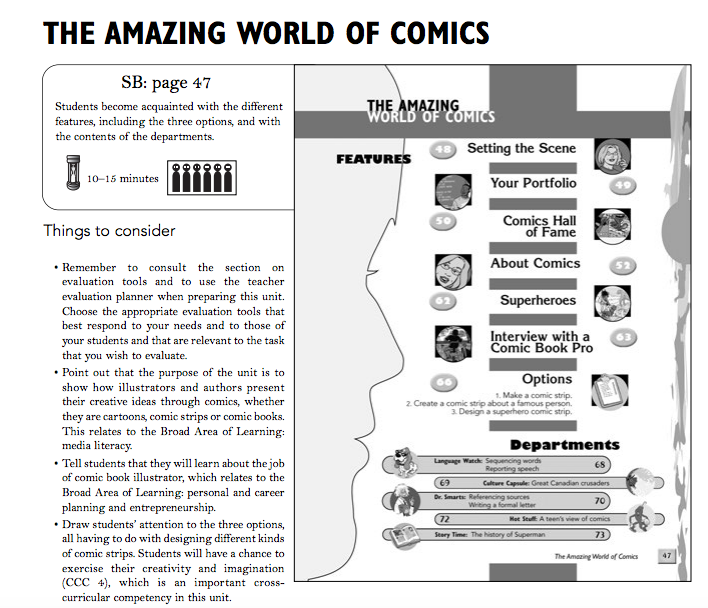 18 student activities that teach writing, grammar, and vocabulary leading to three engaging closure projects.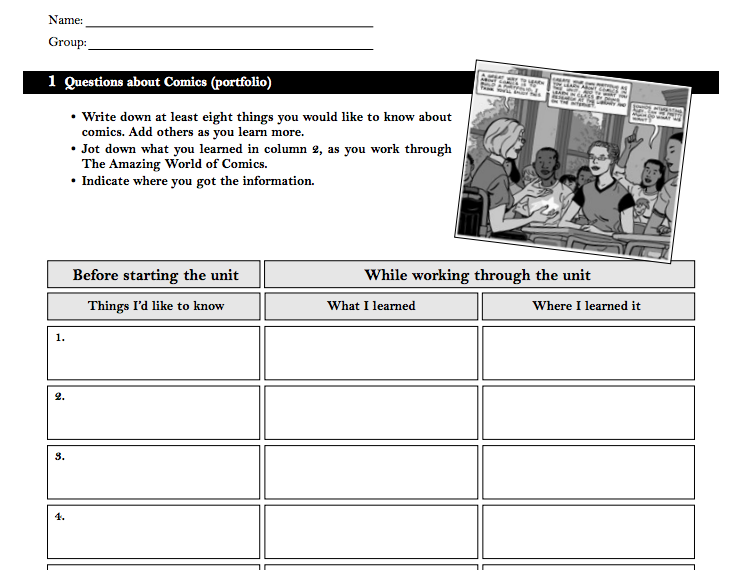 27-page full color teaching unit in PDF format.
School licenses are available for teachers to use the unit in their classroom. Please contact Frank Bonkowski at [email protected].
Complete and Continue